How Talents Gets Identified
What a Credait Talent Search Looks Like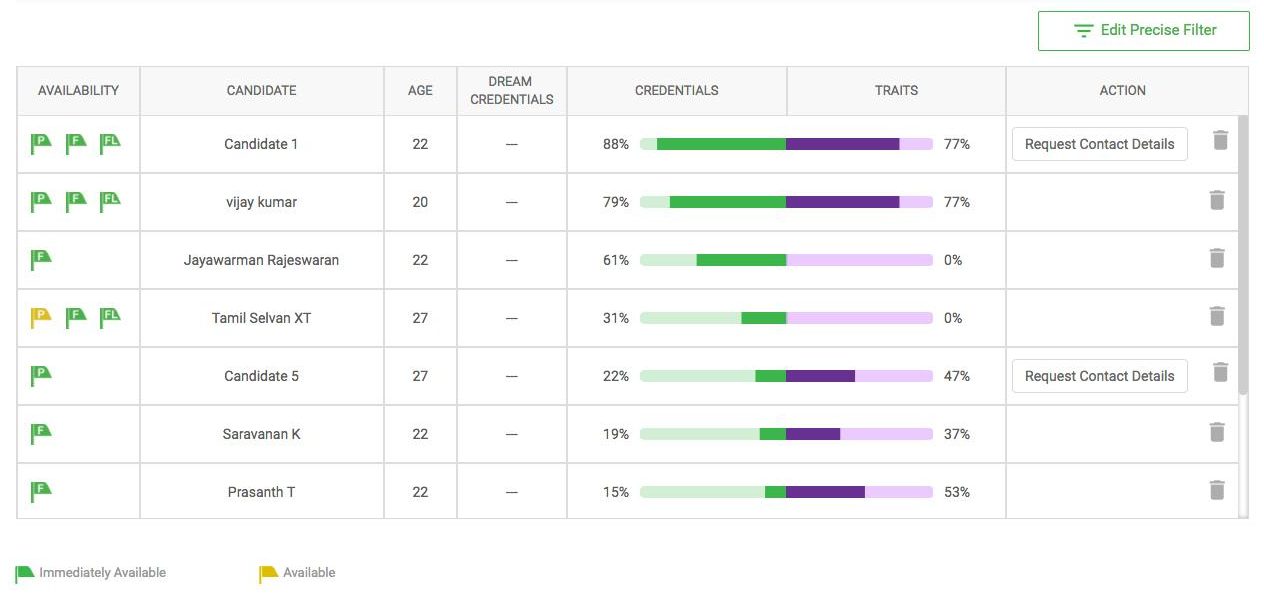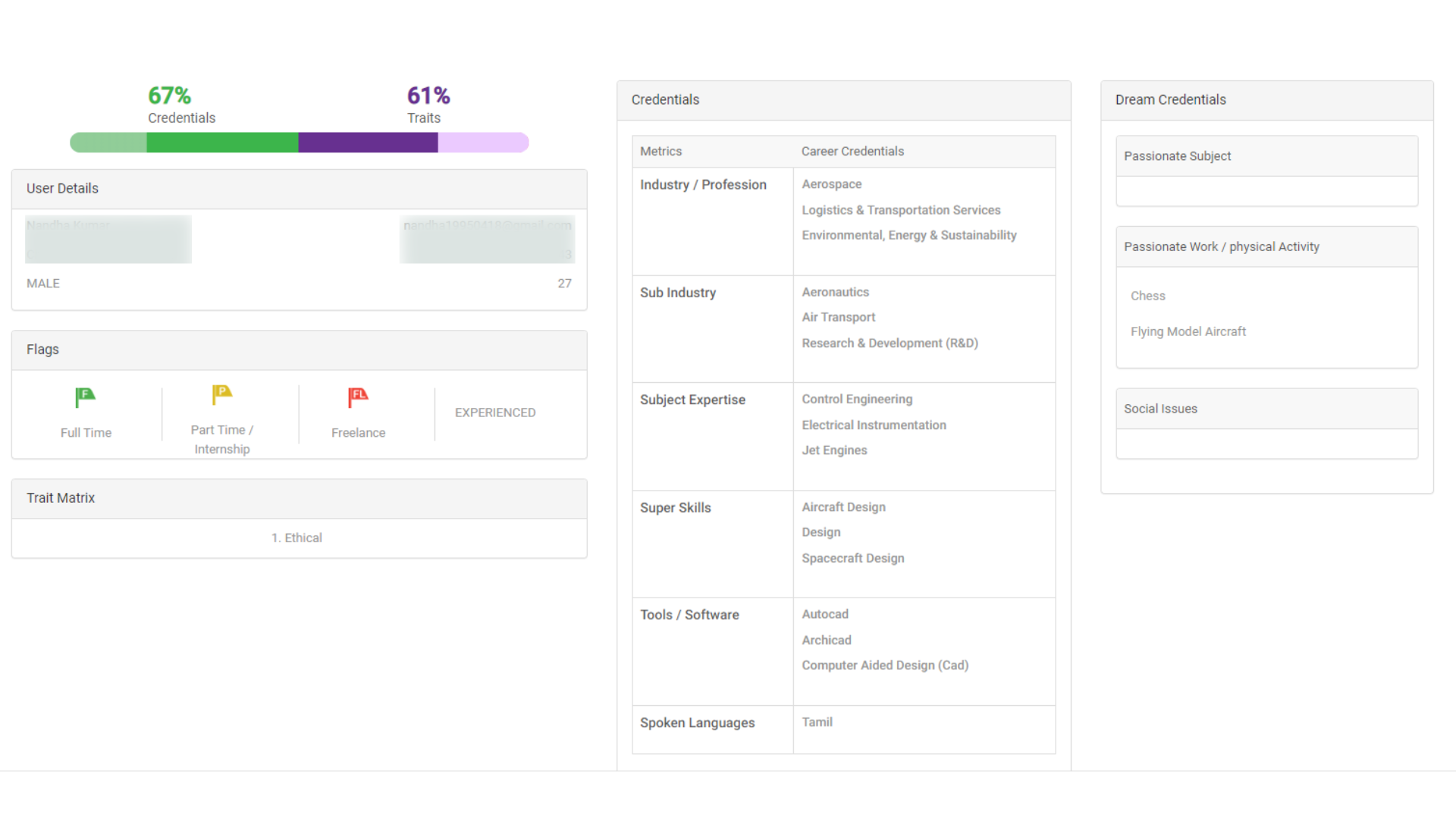 Hire candidates in 1-day. Screen candidates based on immediate availability indicated by Green flag or availability after 2 weeks indicated by Yellow flag
Screen candidates within 1 minute. Made possible by 6 core credentials that everyone looks for in a prospective candidate.
Ideal for culture centric organizations and startups. Over 600 personality traits have been reduced to 20 precise traits that allow effective team-chemistry for improved work performance and lowered attrition rates.
Go one step beyond for the one in a billion candidate. Combine unique hobbies and passion of candidates along with credentials & traits for long term visionary engagements.